W
ith the new year aproaching, everyone starts to look forward to the books that are going to be published and our TBR-lists grow ridiculously fast. Here are my most anticipated books of 2019 in order of release date. Not many books were announced for the second half of this year already. I most likely missed a lot of books that deserve a spot on this list, but these were the ones I could remember, thus am most excited for. You can click on the book covers to go to Goodreads. Okay, let's go!
Evermore by Sara Holland (Everless #2)
December 31//
Jules Ember was raised hearing legends of the ancient magic of the wicked Alchemist and the good Sorceress. But she has just learned the truth: not only are the stories true, but she herself is the Alchemist, and Caro—a woman who single-handedly murdered the Queen and Jules's first love, Roan, in cold blood—is the Sorceress.
The whole kingdom believes that Jules is responsible for the murders, and a hefty bounty has been placed on her head. And Caro is intent on destroying Jules, who stole her heart twelve lifetimes ago. Jules must delve into the stories that she now recognizes are accounts of her own past. For it is only by piecing together the mysteries of her lives that Jules will be able to save the person who has captured her own heart in this one.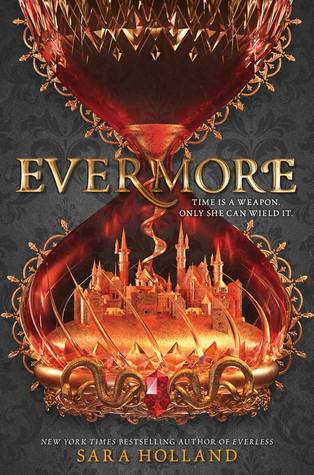 Okay, I know this book is going to be published on the last day of 2018, but I think it still deserves a spot on this list. I won't read it in 2018 anyway. I am really excited for Evermore because I loved Everless, the first book in this series. The cover is just as beautiful as the first one, but maybe looks a bit too similar. Oh well.
The Girl King by Mimi Yu
January 8//
Sisters Lu and Min have always understood their places as princesses of the Empire. Lu knows she is destined to become the dynasty's first female ruler, while Min is resigned to a life in her shadow. Then their father declares their male cousin Set the heir instead—a betrayal that sends the sisters down two very different paths.
Determined to reclaim her birthright, Lu goes on the run. She needs an ally—and an army—if she is to succeed. Her quest leads her to Nokhai, the last surviving wolf shapeshifter. Nok wants to keep his identity secret, but finds himself forced into an uneasy alliance with the girl whose family killed everyone he ever loved…
Alone in the volatile court, Min's hidden power awakens—a forbidden, deadly magic that could secure Set's reign…or allow Min to claim the throne herself. But there can only be one Emperor, and the sisters' greatest enemy could turn out to be each other.

I hadn't heard of this book until I read other people their lists of anticipated reads of 2019. I think this sounds pretty epic, so I'd love to read it.
King of Scars by Leigh Bardugo (Nikolai #1)
January 29//
Nikolai Lantsov has always had a gift for the impossible. No one knows what he endured in his country's bloody civil war—and he intends to keep it that way. Now, as enemies gather at his weakened borders, the young king must find a way to refill Ravka's coffers, forge new alliances, and stop a rising threat to the once-great Grisha Army.
Yet with every day a dark magic within him grows stronger, threatening to destroy all he has built. With the help of a young monk and a legendary Grisha Squaller, Nikolai will journey to the places in Ravka where the deepest magic survives to vanquish the terrible legacy inside him. He will risk everything to save his country and himself. But some secrets aren't meant to stay buried—and some wounds aren't meant to heal.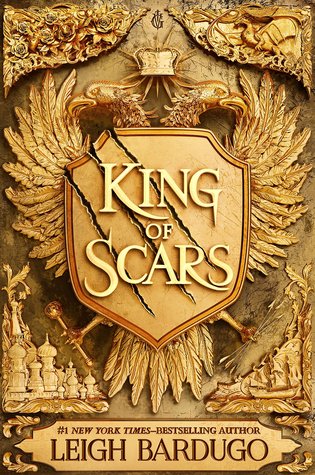 I love the Grisha universe Leigh Bardugo has created, so I can't wait to read more of it. But I have to finish the last book in the Grisha series first, oops. Also this cover really is an eye-catcher, though I am not sure wether I like it or not.
The Antidote 
by

 Shelley Sackier

February 5//

Magic is not allowed, under any circumstances — even if it could save someone's life. Instead, there are herbal remedies and traditional techniques that have been painstakingly recorded in lieu of using the mystical arts. Fee knows this, so she keeps her magic a secret.

Except her best friend, Xavi, is deathly ill. He's also the crown prince. Saving him is important, not only for her, but for the entire kingdom.

Fee's desperation to save her friend means she can barely contain the magic inside her. And after the tiniest of slips, Fee is thrust into a dark and secretive world that is as alluring as it is dangerous.

If she gives in, it could mean she can save Xavi. But it also means that those who wish to snuff out magic might just snuff her out in the process.
I love magic! I love dangerous! I love this cover!
The Cerulean 
by

 Amy Ewing (Untitled Duology #1)

February 5//

Sera has always felt as if she didn't belong among her people, the Cerulean. She is curious about everything and can't stop questioning her three mothers, her best friend, Leela, and even the High Priestess. Sera has longed for the day when the tether that connects her City Above the Sky to the earthly world below finally severs and sends the Cerulean to a new planet.

But when Sera is chosen as the sacrifice to break the tether, she doesn't know what to feel. To save her City, Sera must throw herself from its edge and end her own life. But something goes wrong and she survives the fall, landing in a place called Kaolin. She has heard tales about the humans there, and soon learns that the dangers her mothers warned her of are real. If Sera has any hope to return to her City, she'll have to find the magic within herself to survive.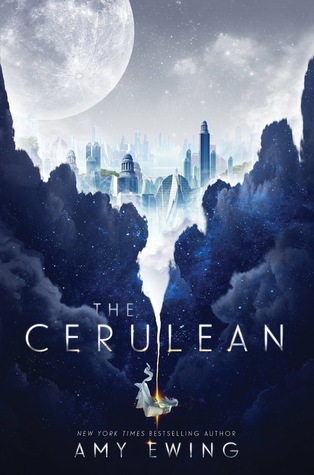 The cover cought my eye a while back on Twitter and from that moment on I have been very excited for this new book from Amy Ewing.
Spectacle 
by

 Jodie Lynn Zdrok

February 12//

Paris, 1887.

Sixteen-year-old Nathalie Baudin writes the daily morgue column for Le Petit Journal. Her job is to summarize each day's new arrivals, a task she finds both fascinating and routine. That is, until the day she has a vision of the newest body, a young woman, being murdered–from the perspective of the murderer himself.

When the body of another woman is retrieved from the Seine days later, Paris begins to buzz with rumors that this victim may not be the last. Nathalie's search for answers sends her down a long, twisty road involving her mentally ill aunt, a brilliant but deluded scientist, and eventually into the Parisian Catacombs. As the killer continues to haunt the streets of Paris, it becomes clear that Nathalie's strange new ability may make her the only one who can discover the killer's identity–and she'll have to do it before she becomes a target herself.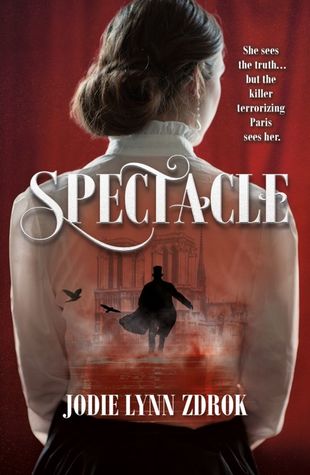 Normally I don't read books like this, but this one caught my attention. I think it sounds pretty interesting. I enjoy watching detectives on tv, so I'd like giving reading a detective a chance as well.
Field Notes on Love by Jennifer E. Smith
March 5//
Having just been dumped by his girlfriend, British-born Hugo is still determined to take his last-hurrah-before-college train trip across the United States. One snag: the companion ticket is already booked under the name of his ex, Margaret Campbell. Nontransferable, no exceptions.
Enter the new Margaret C. (Mae for short), an aspiring filmmaker with big dreams. After finding Hugo's spare ticket offer online, she's convinced it's the perfect opportunity to expand her horizons.
When the two meet, the attraction is undeniable, and both find more than they bargained for. As Mae pushes Hugo to explore his dreams for his future, he'll encourage her to channel a new, vulnerable side of her art. But when life off the train threatens the bubble they've created for themselves, will they manage to keep their love on track?
This sounds like such a cute read. I like the name thing and the finding yourself theme.
Descendant of the Crane by Joan He
April 2//
Princess Hesina of Yan has always been eager to shirk the responsibilities of the crown, but when her beloved father is murdered, she's thrust into power, suddenly the queen of an unstable kingdom. Determined to find her father's killer, Hesina does something desperate: she engages the aid of a soothsayer—a treasonous act, punishable by death… because in Yan, magic was outlawed centuries ago.
Using the information illicitly provided by the sooth, and uncertain if she can trust even her family, Hesina turns to Akira—a brilliant and alluring investigator who's also a convicted criminal with secrets of his own. With the future of her kingdom at stake, can Hesina find justice for her father? Or will the cost be too high?
In this shimmering Chinese-inspired fantasy, debut author Joan He introduces a determined and vulnerable young heroine struggling to do right in a world brimming with deception.
This is easily going to be the most beautiful cover of 2019. I seriously love the cover art. And the story sounds very promising, so Descendant of the Crane is really high on my wishlist.
Again, but Better by Christine Riccio
May 7//
Shane has been doing college all wrong. Pre-med, stellar grades, and happy parents…sounds ideal — but Shane's made zero friends, goes home every weekend, and romance…what's that?
Her life has been dorm, dining hall, class, repeat. Time's a ticking, and she needs a change — there's nothing like moving to a new country to really mix things up. Shane signs up for a semester abroad in London. She's going to right all her college mistakes: make friends, pursue boys, and find adventure!
Easier said than done. She is soon faced with the complicated realities of living outside her bubble, and when self-doubt sneaks in, her new life starts to fall apart.
Shane comes to find that, with the right amount of courage and determination one can conquer anything. Throw in some fate and a touch of magic – the possibilities are endless.
This sounds like it could be a very relatable story. I'm curious to find out what is meant with 'touch of magic'. Is it a figure of speech or is it a not so average contemporary?
Aurora Rising 
by

 Jay Kristoff & Amie Kaufman
(The Aurora Cycle #1)
May 7//
The year is 2380, and the graduating cadets of Aurora Academy are being assigned their first missions. Star pupil Tyler Jones is ready to recruit the squad of his dreams, but his own boneheaded heroism sees him stuck with the dregs nobody else in the Academy would touch…
A cocky diplomat with a black belt in sarcasm
A sociopath scientist with a fondness for shooting her bunkmates
A smart-ass techwiz with the galaxy's biggest chip on his shoulder
An alien warrior with anger management issues
A tomboy pilot who's totally not into him, in case you were wondering
And Ty's squad isn't even his biggest problem—that'd be Aurora Jie-Lin O'Malley, the girl he's just rescued from interdimensional space. Trapped in cryo-sleep for two centuries, Auri is a girl out of time and out of her depth. But she could be the catalyst that starts a war millions of years in the making, and Tyler's squad of losers, discipline-cases and misfits might just be the last hope for the entire galaxy.
They're not the heroes we deserve. They're just the ones we could find. Nobody panic.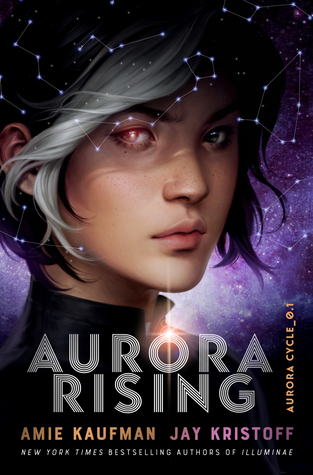 This sounds like Six of Crows but in space and I'm totally here for it. I love books about misfits, especially when they team up together. And I really like the cover, which was made by Charlie Bowater, an artist who's work I like. Can't wait for Aurora Rising.
Sky Without Stars 
by

 Jessica Brody & Joanne Rendell (System Divine #1)

May 26//

A thief. An officer. A guardian.

Three strangers, one shared destiny . . .

When the Last Days came, the planet of Laterre promised hope. A new life for a wealthy French family and their descendants. But five hundred years later, it's now a place where an extravagant elite class reigns supreme; where the clouds hide the stars and the poor starve in the streets; where a rebel group, long thought dead, is resurfacing.

Whispers of revolution have begun—a revolution that hinges on three unlikely heroes…

Chatine is a street-savvy thief who will do anything to escape the brutal Regime, including spy on Marcellus, the grandson of the most powerful man on the planet.

Marcellus is an officer—and the son of a renowned traitor. In training to take command of the military, Marcellus begins to doubt the government he's vowed to serve when his father dies and leaves behind a cryptic message that only one person can read: a girl named Alouette.

Alouette is living in an underground refuge, where she guards and protects the last surviving library on the planet. But a shocking murder will bring Alouette to the surface for the first time in twelve years…and plunge Laterre into chaos.

All three have a role to play in a dangerous game of revolution—and together they will shape the future of a planet.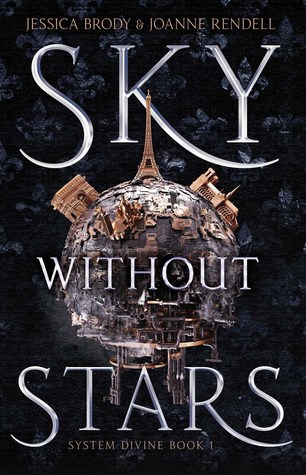 Again: misfits that team up together. But to be honest, it was the cover that first caught my attention. It will be fun to read a story that's set in France, because I haven't read many books that do.
These Witches Don't Burn by Isabel Sterling (These Witches Don't Burn #1)
May 28//
Hannah's a witch, but not the kind you're thinking of. She's the real deal, an Elemental with the power to control fire, earth, water, and air. But even though she lives in Salem, Massachusetts, her magic is a secret she has to keep to herself. If she's ever caught using it in front of a Reg (read: non-witch), she could lose it. For good. So, Hannah spends most of her time avoiding her ex-girlfriend (and fellow Elemental Witch) Veronica, hanging out with her best friend, and working at the Fly by Night Cauldron selling candles and crystals to tourists, goths, and local Wiccans.
But dealing with her ex is the least of Hannah's concerns when a terrifying blood ritual interrupts the end-of-school-year bonfire. Evidence of dark magic begins to appear all over Salem, and Hannah's sure it's the work of a deadly Blood Witch. The issue is, her coven is less than convinced, forcing Hannah to team up with the last person she wants to see: Veronica.
While the pair attempt to smoke out the Blood Witch at a house party, Hannah meets Morgan, a cute new ballerina in town. But trying to date amid a supernatural crisis is easier said than done, and Hannah will have to test the limits of her power if she's going to save her coven and get the girl, especially when the attacks on Salem's witches become deadlier by the day.
Isabel Sterling's delightful, suspenseful debut is equal parts sweet romance and thrilling mystery. With everything she loves on the line, Hannah must confront this murderous villain before her coven–and any chance she has with the new girl–is destroyed.
I am totally not a fan of the cover (it looks a bit childish to me?), but the story sounds cool. After watching The Chilling Adventures of Sabrina I am in the mood for more witchy stuff. And sweet romance + thrilling mystery is always great.
Finale by Stephanie Garber (Caraval #3)
May 30//
Welcome, welcome to Caraval…all games must come to an end.
It's been two months since the last Caraval concluded, two months since the Fates have been freed from an enchanted deck of cards, two months since Tella has seen Legend, and two months since Legend claimed the empire's throne as his own. Now, Legend is preparing for his official coronation and Tella is determined to stop it. She believes her own mother, who still remains in an enchanted sleep, is the rightful heir to the throne.
Meanwhile, Scarlett has started a game of her own. She's challenged Julian and her former fiancé, Count Nicolas d'Arcy, to a competition where the winner will receive her hand in marriage. Finaly, Scarlett feels as if she is in complete control over her life and future. She is unaware that her mother's past has put her in the greatest danger of all.
Caraval is over, but perhaps the greatest game of all has begun―with lives, empires, and hearts all at stake. There are no spectators this time: only those who will win…and those who will lose everything.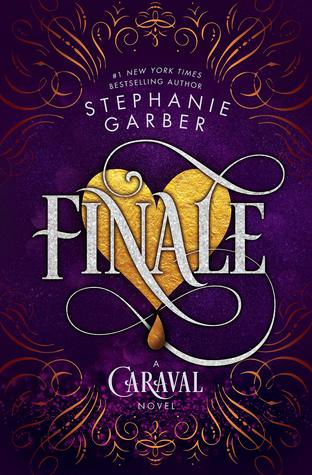 Can't wait to read the final (ha ha) book in this series. I loved Caraval and Legend and I am happy to see the third book looks just as amazing.
Sorcery of Thorns by Margaret Rogerson
June 4//
All sorcerers are evil. Elisabeth has known that as long as she has known anything. Raised as a foundling in one of Austermeer's Great Libraries, Elisabeth has grown up among the tools of sorcery—magical grimoires that whisper on shelves and rattle beneath iron chains. If provoked, they transform into grotesque monsters of ink and leather. She hopes to become a warden, charged with protecting the kingdom from their power.
Then an act of sabotage releases the library's most dangerous grimoire. Elisabeth's desperate intervention implicates her in the crime, and she is torn from her home to face justice in the capital. With no one to turn to but her sworn enemy, the sorcerer Nathaniel Thorn, and his mysterious demonic servant, she finds herself entangled in a centuries-old conspiracy. Not only could the Great Libraries go up in flames, but the world along with them.
As her alliance with Nathaniel grows stronger, Elisabeth starts to question everything she's been taught—about sorcerers, about the libraries she loves, even about herself. For Elisabeth has a power she has never guessed, and a future she could never have imagined.
Oooohh another beautiful cover made by Charlie Bowater and the story is about magical libraries. I need it!
Spin the Dawn 
by 

Elizabeth Lim (The Blood of Stars #1)

July 30//

Maia Tamarin dreams of becoming the greatest tailor in the land, but as a girl, the best she can hope for is to marry well. When a royal messenger summons her ailing father, once a tailor of renown, to court, Maia poses as a boy and takes his place. She knows her life is forfeit if her secret is discovered, but she'll take that risk to achieve her dream and save her family from ruin. There's just one catch: Maia is one of twelve tailors vying for the job.

Backstabbing and lies run rampant as the tailors compete in challenges to prove their artistry and skill. Maia's task is further complicated when she draws the attention of the court magician, Edan, whose piercing eyes seem to see straight through her disguise.

And nothing could have prepared her for the final challenge: to sew three magic gowns for the emperor's reluctant bride-to-be, from the laughter of the sun, the tears of the moon, and the blood of stars. With this impossible task before her, she embarks on a journey to the far reaches of the kingdom, seeking the sun, the moon, and the stars, and finding more than she ever could have imagined.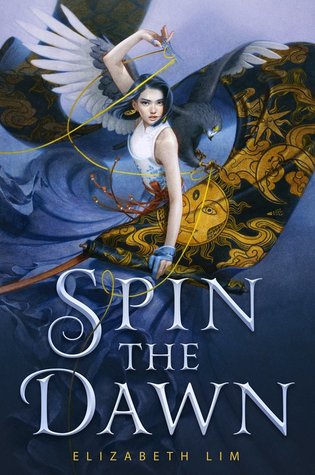 An epic Mulan-inspired story with a cover that's just true art. Really excited to read this one!
Wayward Son by Rainbow Rowell (Simon Snow #2)
Publishing date still unknown//
No blurb yet.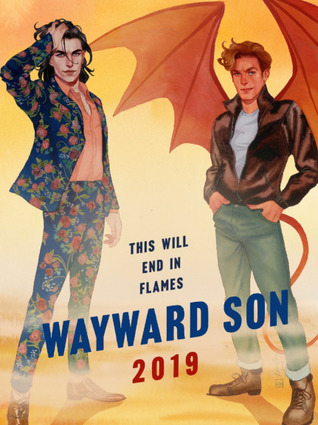 It's no secret I LOVE Simon Snow, so obviously I can't wait for Wayward Son, even though I don't even know what it's about yet.
Ahh, so many amazing books are coming out. I am really looking to reading them (maybe not all of them in 2019, but surely one day, haha.) 2019 is definitely the year of amazing book covers and epic stories.
Let me know what your most anticipated books for 2019 are!